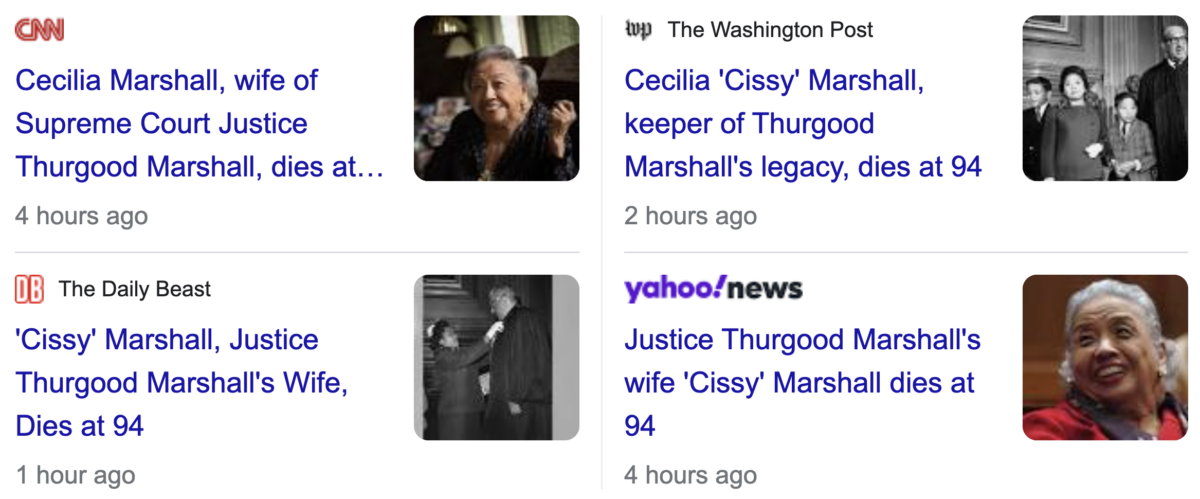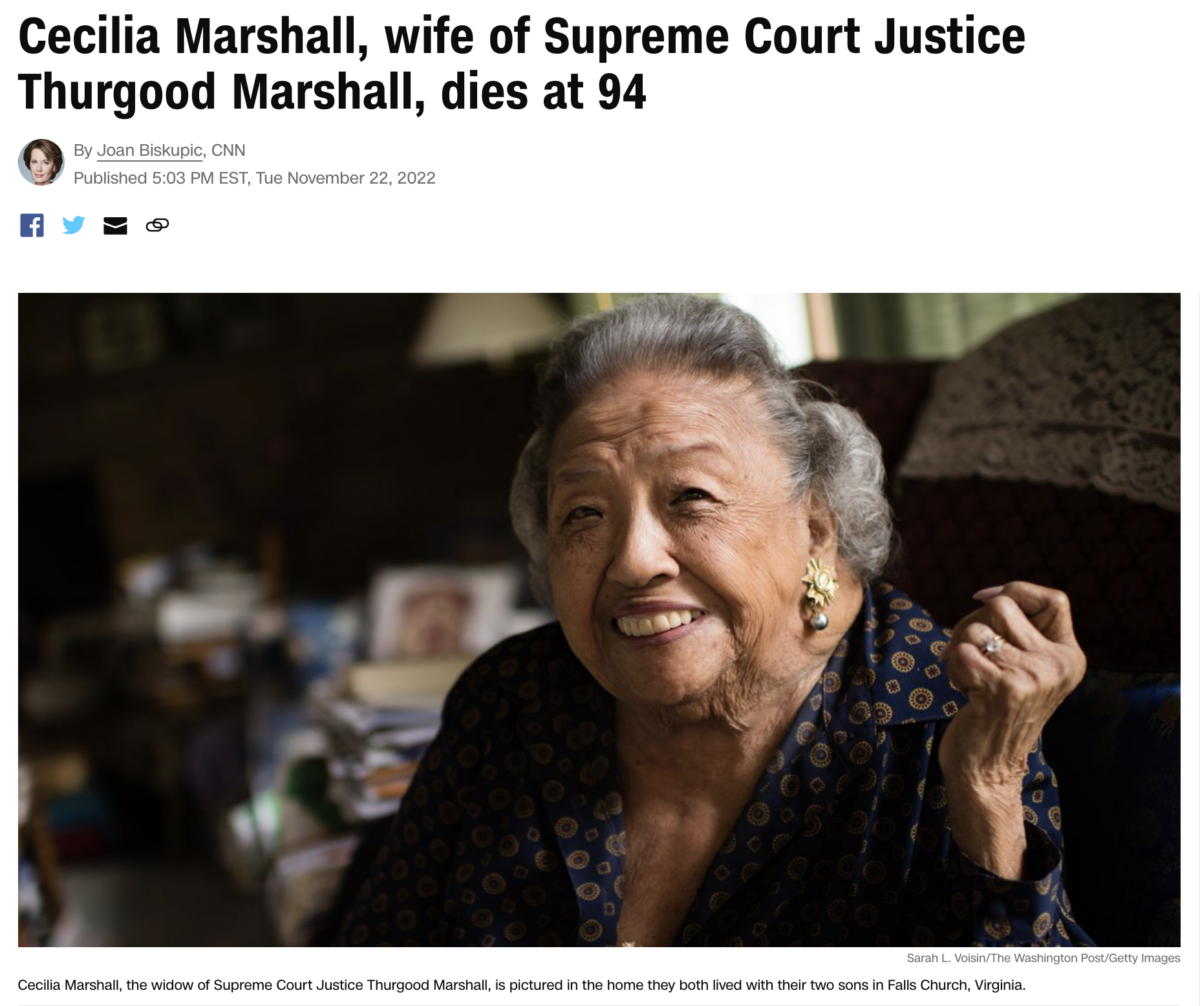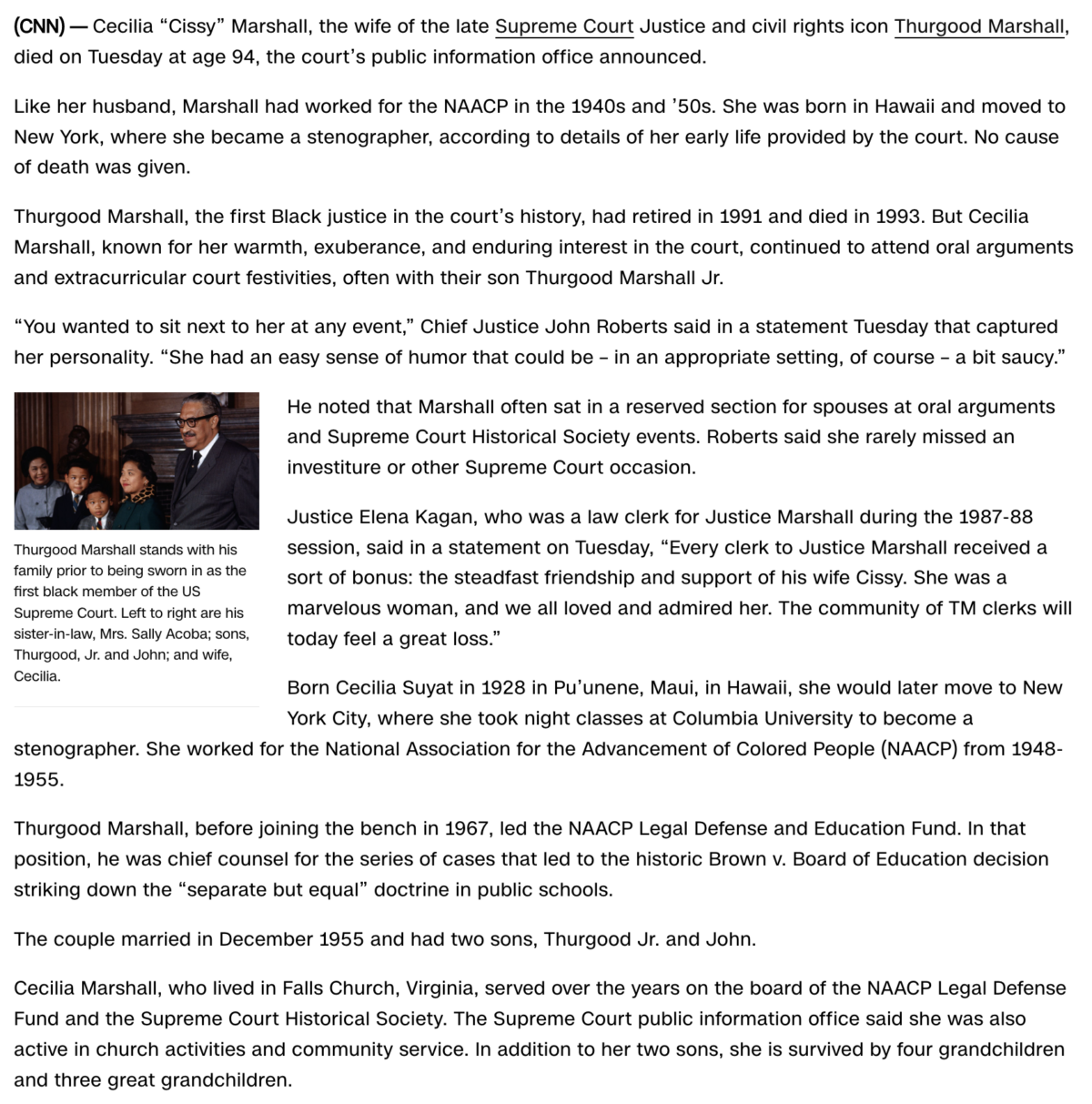 https://www.cnn.com/2022/11/22/politics/cecilia-marshall-supreme-court-justice-thurgood-marshall-dies/index.html
Cecilia Marshall died on the 126th day of her age, November 22, 2022.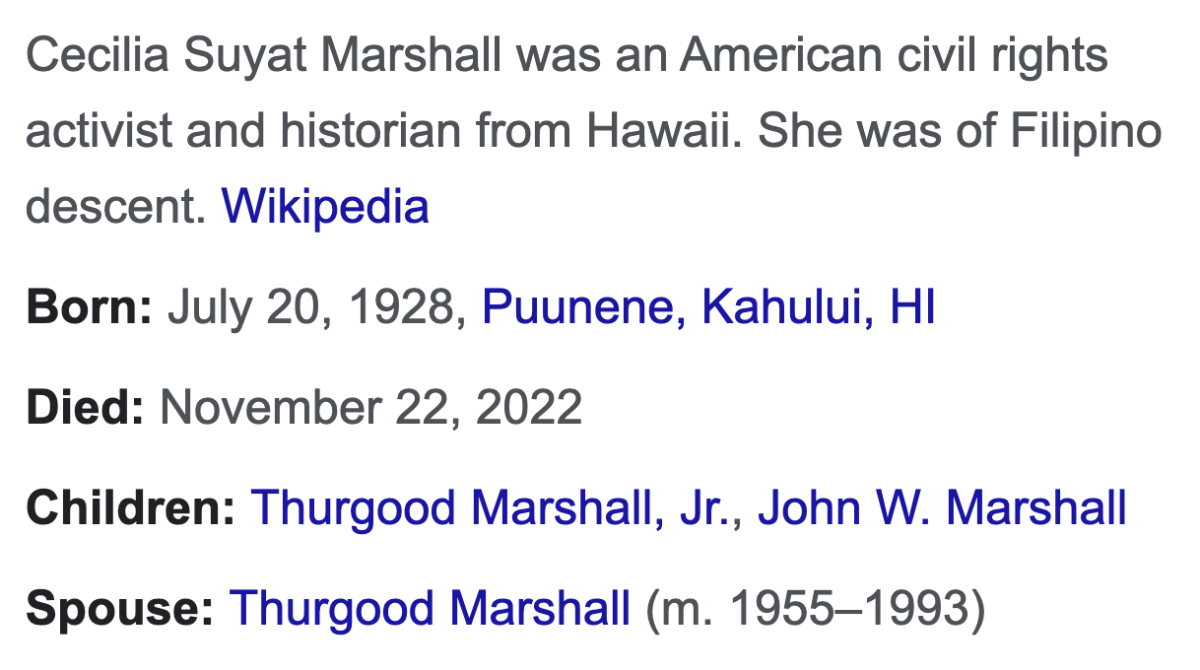 Notice she was born on the 201st day of the year, going with Thurgood Marshall's and the Supreme Court's history of 201. *Read about the wives of Thurgood Marshall here.
Keep in mind this news comes on the 59-year anniversary of the assassination of JFK, who was replaced by Lyndon B. Johnson, who nominated Thurgood Marshall for the Supreme Court.


Consider that Thurgood Marshall was the first black Supreme Court Justice.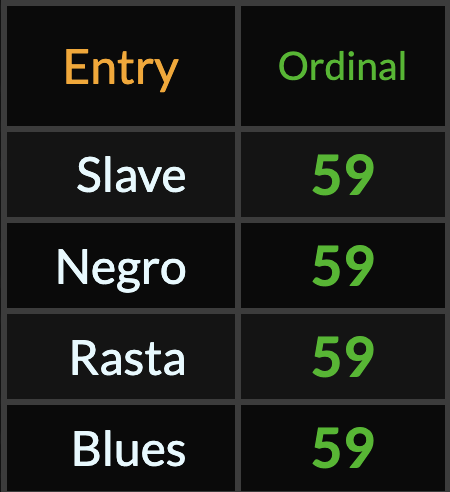 And consider that JFK was killed in '63.