CDC's Zombie Apocalypse preparedness page is here.
If you read the page, it is to prepare people for an EMERGENCY.
And notice this news went viral on March 4, or 3/4, like 34… connecting to 'Zombie'.

And remember, the CDC is in Atlanta, where The Walking Dead begins (the TV show about zombies).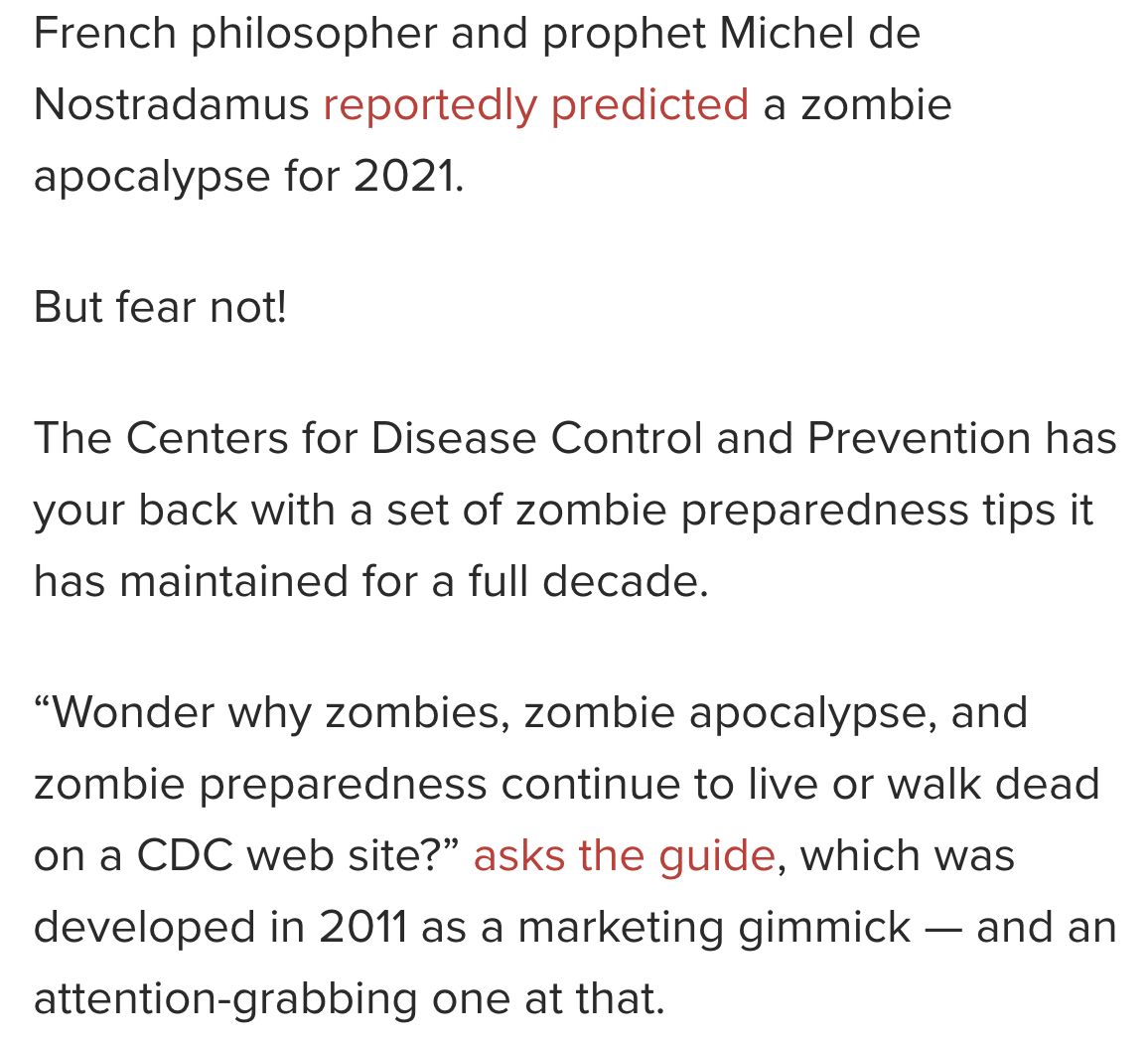 https://nypost.com/2021/03/04/cdc-has-zombie-preparedness-tips-in-case-nostradamus-is-right/
"Ukraine" = 34(Full Reduction) I truly believe it is Nuclear war Or Pole Shift one of the Two.