In early August 1988, former Blondie bassist and author Gary Lachman attended an event held by some leading members of the Church of Satan calling it "a quartet of modern satanic masters, hosting an unholy celebration."
"We are gathered here tonight to celebrate this day in history," the event begins. "This has historically been Satan's Day, a day of purification, a day of truth."
It was held on the date of 8-8-88, which was purposely chosen due to the marketing power of 88 "Heil Hitler" to their fellow neo-Nazis.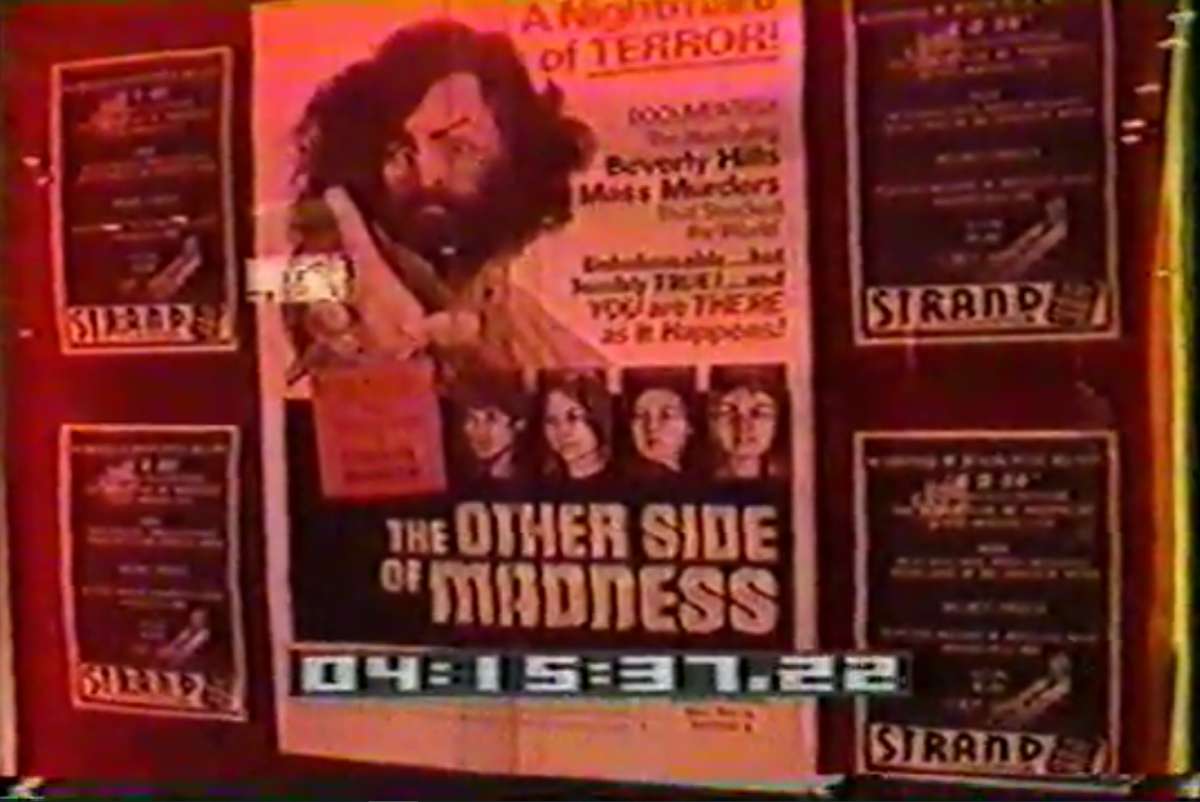 Their goal was to celebrate a new film for their hero, Charles Manson, and the cold-blooded murders in Los Angeles, California, of actress Sharon Tate, couple Leno and Rosemary LaBianca, and three others just two decades prior by the Charles Manson family.
To the Satanic Revolutionaries in attendance, the murders represented the symbolic death of free love and hippie culture and a violent return to order. What we may call the emergence of their Satanic New World Order onto the world stage with Geraldo Rivera's TV crew there to record everything.
The public ritual was called 8-8-88 and took place at the Strand Theater in San Francisco. It was hosted by the Church of Satan's founder's (Anton LaVey's) daughter Zeena Schreck (LaVey), her then-husband, Nikolas Schreck, and the notorious Neo-Nazi Satanist, Boyd Rice, and the late publisher Adam Parfrey. Please keep in mind the creative adjectives I choose to use to describe these people are based on their own historical admissions and or symbols they proudly adorn themselves with.

The 8-8-88 ritual was conducted right at the heart of the Satanic Panic.
The goal, further exploits, and feed upon the energies produced by the fears of the ignorant general public and media. It was shown to a sold-out crowd of degenerates promising them, "A Bitter Message of Hopeless Grief," "A Nightmare of TERROR!" and "An Evening of Apocalyptic Delight!"
Awful Satanic music with organ drones and militant drumbeats devolving into a chaotic mess of noises was cooked up for the attendees by Shreck's band, Radio Werewolf. A quasi-Satanic music event using Nazi and dark imagery meant to provoke fear in people and propagandize the nation's youth in front of Geraldo Rivera's TV crew.
It was the perfect black magic marketing opportunity of a lifetime.
These Satanic Masters would not let it slip by without capitalizing on the dark energies surrounding their movement.
As organs blared in the background, the hosts clad in all-black and naziesque-styled military uniforms recited bad poetry as they espoused their ghastly and predominantly racial extremist worldviews.
When a reporter questioned Boyd Rice about the date's evocations of Nazi Germany, Rice explained, "What appeals to us about the SS or the Nazis and what we feel we have in common with it in order, bringing things back to order."